The SexShop is your one stop shopping zone for virtual items. You use SexCoins to purchase SexPacks.
There are a variety of SexPacks available including:
Models

Locations

Editors

Hairstyles

Poses

And many more!


You can buy SexCoins through your member page at http://www.3dsexvilla.com/members/



Before you can buy additional SexPacks, you will need to purchase the "Unlock Full and Hardcore" SexPack in the SexShop.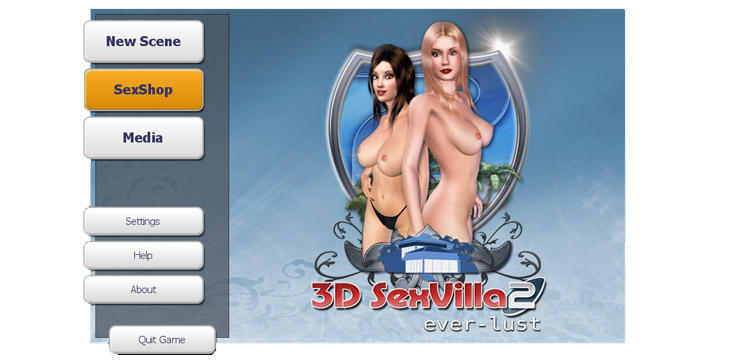 You access the SexShop through the main game interface.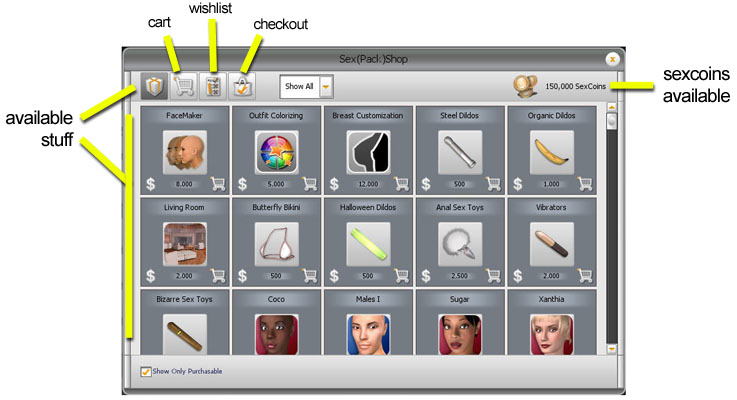 In the SexShop you can see all the cool items available and add them to your cart or wishlist.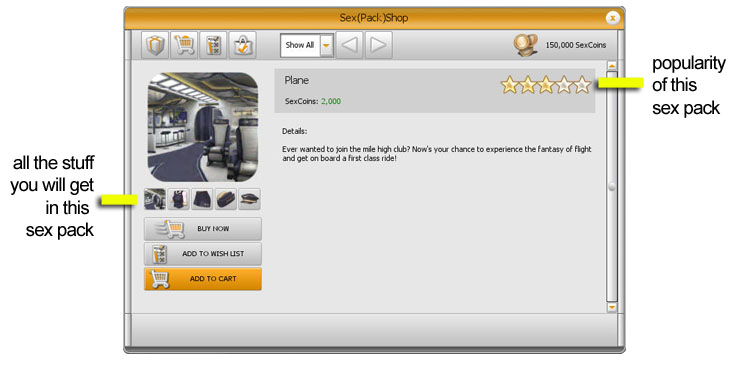 Take a closer look by clicking on an item.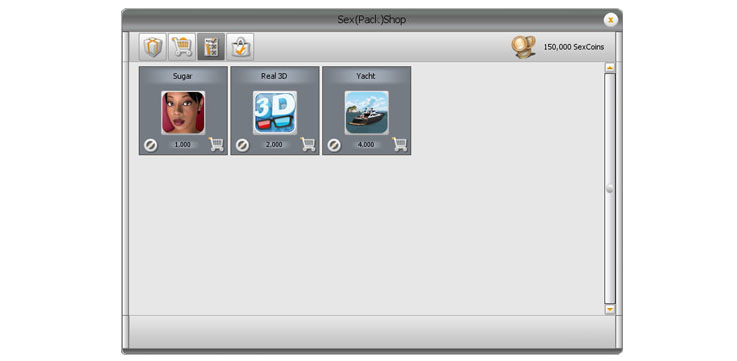 Put stuff in your wishlist for later.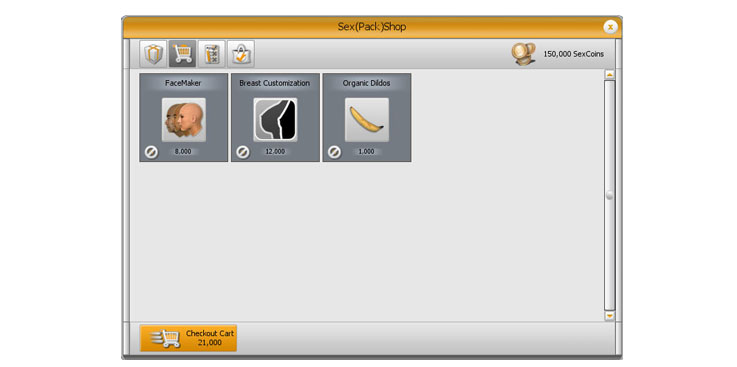 View the stuff in your cart. Click the Checkout Cart button to close the deal!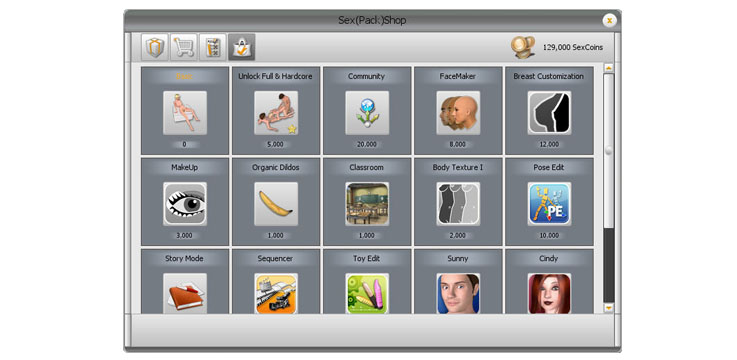 View your stuff. When you return to game play, the new content will be automatically added to your install!