If you are a member of any ThriXXX game sites please visit the members area to report issues and use the 'Trouble Report' to help us log your report and problem description. This direct communication with our programming team will help is resolve both short term and long term planning and patching.
To login to the 3DSexvilla members area click here member services page and then navigate to the Trouble Report section.

Fill out the form and attach a log file or screenshot if necessary to aid troubleshooting by the thriXXX support team.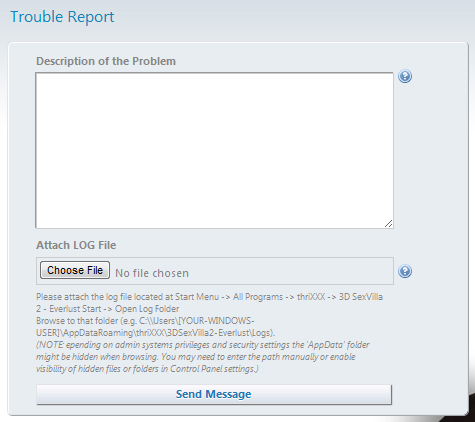 ---
You can also report in-game or Gamerotica bugs through the Gamerotica community site. If you have bugs specifically for Gamerotica you should use this option.
Go to the contact page on Gamerotica and select "Bug Reports" from the Department pull down menu.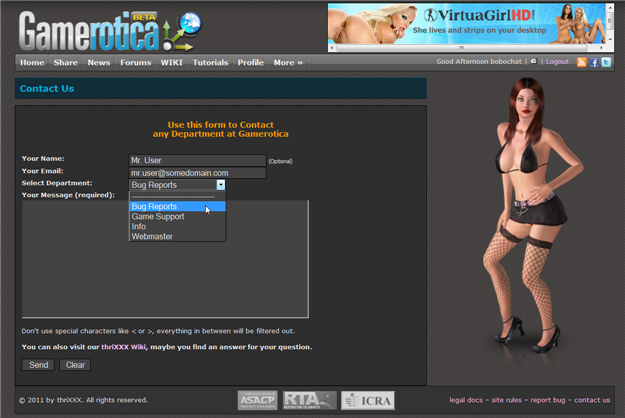 To contact thriXXX about different issues use the correct department listing:
Game Support: for questions about game features, general functionality & game play
Info: non-game related questions about memberships, customer support, billing
Webmaster: to report issues about the Gamerotica website; broken links, non-function areas, general trouble reporting.

ThriXXX CSR personnel will attempt to respond as quickly as possible.